Free Tours in Riga
All our tours are running. Your place is Guaranteed only if you have  Signed up!
See you soon!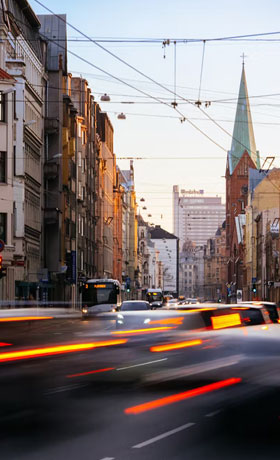 Why visit one of our tours?
Variety of information about the city –
history, culture, daily life etc – past and present.
Interesting and fun facts that only local people know.
Chance to initiate any topics of interest.
At the end of the tour you will feel you know this city and will have positive mood.
Join our Free Tours in Riga now!
Please don`t book our tours with other booking agents.
Please fill in this booking form to let us know you plan on joining.

A bit about Free Tours Riga
At Free Tours Riga we are 3 locals that offer 3 tours. Our first Old Riga Free Tour took place 7 years ago now.
Since then city has changed, people have changed and even buildings around us have changed. What remains though is us and our love for the city.
Our aim remains – to make every tour memorable for you. So join us every day to have a great time. Be sure that our tours are informative, educational, fun and entertaining.

Which of our tours to choose?
Morning and Evening Old Riga Free Tour are very similar so choose more convenient time.
If you also choose to attend Hidden Gems of Riga Free Tour it will greatly complement Old Riga Tour. For one, you will not see or hear anything twice. Detailed description is written when you click on them separately. So choose based on your interests and time.
P.S If you are looking for other tours and activities please visit our page at www.toursinriga.com

Helpful information
Our tours, in particular, Old Riga Free Tour – is the longest-running in the city and are very well rated on Google reviews and Tripadvisor. We are also all locals, meaning that if you attend our tours you actually support local people.
Follow us on Facebook or Instagram to get regular updates and interesting news about the city.
We really hope to see you soon and spend a memorable time on our tours. Our tours run all year round.
Who are we?
We are 3 local people who run this tour. All grown up in Riga, ready to share amazing stories and help you discover our beautiful city!
Do you need to book our free tours?
Yes. You can also just show up if it is a last-minute decision but your place is not guaranteed! So please sign up before you come!
How long is the tour and where does it end?
Old Riga Free Tour last 2 hours and ends 5 min walk from the house with a cat where we start.
Hidden Gems & Art Nouveau of Riga Free Tour normally lasts  2 hours however that depends on the size of the group. The tour finishes in the Center of the city never more than a 15 min walk from the Opera House which is the meeting place.
Are our free tours really free?
Yes. However peoples tips are appreciated at the end of the tour. Thanks to them we pay for advertising and make it available for people to attend. We do not get paid by the city or anyone else to run this tour.
How to recognize your tour guide?
Look for a guide with a blue alarm clock