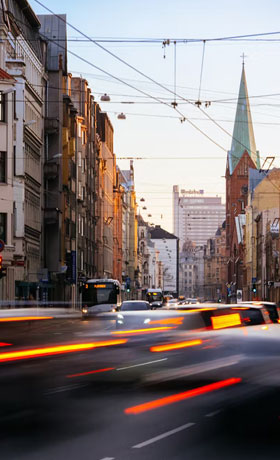 Thank you!
It was great to have you on our tour:) We hope you enjoyed it!
For a full Riga experience remember we have two completely different tours:
Old Riga Free tour
Daily at 11:00
info and sign up
Hidden gems of Riga free tour
Daily at 14 00
info and sign up
Review or tour
If you would leave a review about the tour you just attended it would be fantastic! Below is also some advice for your time in Riga!
Useful information about Riga and events in Riga
Riga city council website in English – website
Live Riga – website
Places to see Riga from above
St. Peters church – google maps
Science Academy – google maps
Skyline bar – google maps
Getting around Riga and Latvia
Riga Central bus station – google maps
Riga Central train station – google maps
Bus nr. 22 to the airport – schedule
Museums in Riga
What is on another side of the river Daugava?
Where to eat in Riga?
Great coffee & croissant place:
Conta specialty coffee – google maps
Breakfast:
Katkevich – opens at 09 00 – google maps
This place doesn't need a name (they have 3 locations in Riga) – google maps
Innocent Cafe – coffee shop and breakfast restaurant – google maps
Casual:
Lido – most popular by locals for simple lunch – there are several of them in Riga – here is one close to Old Riga and also Lido website for full info – google maps – website
Galerija Centrs – 4th floor – Burzma – floor with several eating places – Latvian style is a place called Boom cafe – google maps
Spināti un Sviests – A very popular spot for simple, thus good lunch. Works Mon – Fri, from 11-15 00 google maps
Evening dining:
Pētergailis – google maps – website
Melnais Ķiploks – google maps – website
Vegan and vegetarian places:
Music, food, atmosphere
Riga nights
Art & other shops and galleries
Stikla Galerija(glass gallery, shop) Latvian power signs from glass – google maps
Birkenfelds painting gallery – website – google maps
Must visit
Riga Central Market – website – google maps
Freedom Monument – google maps
District of concentrated Art Nouveau architecture – Alberta street – google maps
Good ideas for other things to do in Riga
Renting a bicycle (this is the best bike rent in Riga from all angles) – google maps – website
Good souvenir shop
Abekks – google maps
Popular destinations not far from Riga
Cultural Canon of Latvia:
Cultural Canon is a collection of the most outstanding and significant works of art and cultural heritage. The Cultural Canon includes the treasures of Latvian culture in various fields that we are proud of and which should form the basis of the cultural experience and sense of belonging to Latvia for every resident of Latvia.